PINA ESPINOZA CARRIZOSA
Head of the Immigration Law Department
Immigration English Speaking Lawyers in Spain:
Moving to a new country is a decision that will change your life forever. Our dynamic young team of immigration lawyers will assist you in all matters of residency, work and visas - with an efficient mentality to save you time and effort.
Immigration is an interesting field to work in and I enjoy assisting people who, like I did, wish to widen their horizons and embark on the endeavour of relocating to another country. It is fun to speak to people from all over the world every day and help them realise their plans for the future.

by Pina Espinoza Carrizosa
IMMIGRATION DEPARTMENT SERVICES
Find out more about our Immigration Law Services
GOLDEN VISA
The new Golden Visa scheme allows residency for anyone investing over 500.000 Euros in a property in Spain. This visa grants them the right to reside in Spain and travel in Europe. The residency permit will be first issued as a visa that lasts one year, should the applicant live abroad.
NON-LUCRATIVE VISA
Under the ¨Wealth Visa¨ you can live in Spain by showing you have sufficient financial means to maintain yourself and your family. We provide advice for Non-EU nationals who wish to live in Spain without performing any economic activity. Get a Non-Lucrative Visa with Lexidy.
SPANISH NATIONALITY
Depending on your personal circumstances, Spanish law requires you to have resided a certain amount of time in Spain. Check out if you are elegible to apply for Spanish Nationality by residency or by any other means.
GET A FREE CONSULTATION WITH AN IMMIGRATION EXPERT
We are here to help you with your migration needs in Spain
OUR TEAM
MEET THE IMMIGRATION DEPARTMENT TEAM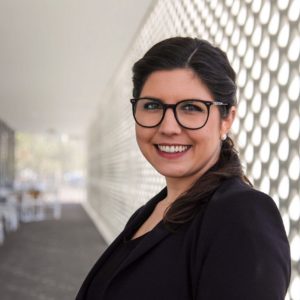 Pina Espinoza Carrizosa
Lawyer
---
Pina is a German expat with a double degree in Spanish and German Law. She has a law degree from the University of Castilla-La Mancha and both state exams in German law from the University of Passau and Bavaria. She lives in Barcelona with her Mexican husband and enjoys the international atmosphere. At Lexidy, Pina is directly involved with management to support the day-to-day matters and is Head of the Immigration Department. She's also leading the German desk at the Firm. Languages: English, Spanish & German.You can contact her at p@lexidy.es
Maximiliano Agazzi Paulet
Lawyer
---
Born in Italy, Max has been living in Spain for over twenty years. Since he got his degree in Law from the University of Barcelona, he has constantly worked towards building his expertise. Max thinks that the problem-solving aspect is the most exciting part of being a lawyer and enjoys helping people. His main responsibilities at Lexidy are related to providing support to Immigration, while interacting with the clients directly.Languages: English, Italian, Spanish and CatalanYou can contact him at: m@lexidy.es
Laura Fusté
Lawyer
---
Laura is from Barcelona. She started her law career with a law degree from The University of Barcelona and since then she has been working in various law firms to develop her career. Laura had the opportunity to spend four months in Nepal as a volunteer, during her studies, which developed her interest in international relations and immigration law. And now, at Lexidy, she is part of the Immigration Department. She is also a member of the Barcelona Bar Association (ICAB). Languages: Catalan, Spanish and English. You can contact her at laura.fuste@lexidy.es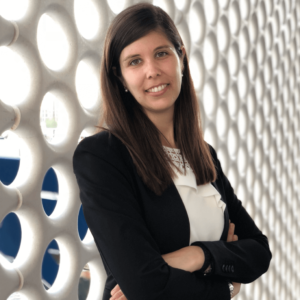 Mónica Isern López
Lawyer
---
Mònica is from Barcelona and she studied Criminology in Barcelona University and law at the Pompeu Fabra University. In between the two university degrees, she spent a year in USA as an Au Pair, having the chance to meet new people, another culture and to improve her language skills. Since she finished her studies she has been working in different law firms, and now she is member of the Barcelona Bar Association (ICAB), since June 2018. At Lexidy, she is part of the Immigration Department. Languages: Catalan, Spanish, English. You can contact Mònica at monica.lopez@lexidy.es
David Planes
Paralegal
---
From Barcelona, David is currently studying for the Advocacy Masters after finishing the Law Degree at the University of Barcelona. He has studied for two summers in Cork and has also studied French for several years. His main interests are Cyber law as well as Data Protection and Intellectual and Industrial Property. Languages: Spanish, Catalan, English and French. david.planes@lexidy.es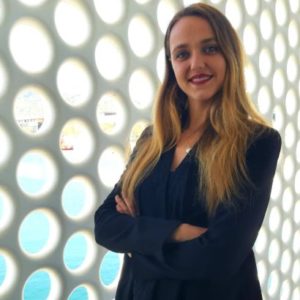 Cristina Negro Vizoso
Lawyer
---
Cristina Negro Vizoso was born in Madrid, and studied Law Degree at Universidad Autónoma de Madrid. During the last year of her degree, she studied Law at Université Paris 1 Panthéon-Sorbonne. After getting her Advocacy Master and passing the national exam she became a Lawyer, and was admitted in the Madrid Bar Association in 2016. She worked for some years as a litigator and generalist lawyer at a Procedural Law Firm , getting to work in all kind of processes related to both national and European laws, and now she is eager to work on an international and young oriented firm like Lexidy. Languages: Spanish, English & French. You can contact me at cristina.negro@lexidy.es
We are English speaking Spanish lawyers in Spain that speak your language. If you would like more information or have any questions on any of our services, please do not hesitate to contact us directly. We want to be your English– French– and German– speaking lawyers for all your legal needs. Contact us, we would be happy to assist you in any way we can.
You have got questions, we have got answers.
Contact us 24/7/365 via the form or to the following address:
Our offices
Barcelona Office
Carrer de Muntaner 328, Entlo 1A
08021, Barcelona
+34 938 074 056
Madrid Office
Calle Villalar 7, Bajo Izquierda
28001, Madrid
+34 914 547 020
We also thank you for your feedback!